Welcome to Pete-N-Planes Homepage
Welcome to Anthony's Pete-N-Planes,
For all your online R/C RC Hobby needs" Fiberglass Cloth a Speciality
We are an online retailer dedicated to the Radio Control RC plane / aircraft enthusiast.
We carry scale accessories for civilian, WWI, & WWII models.
Everything from Kits, ARFs, engines both glow and Gas / petrol as well as radio equipment, tools and glues.
We specialise in the Williams Brothers range of fine WWI accessories as well as fiberglass cloth.
Please browse through, if you need something specific then please get in touch via our inquiry form or via email to:
We carry:
Fiberglass cloth - 3/4 oz, 1/2 oz, 2 oz & 6 oz
Pacer finishing resin
Pacer ZAP CA, 5 & 30 minute epoxy
Williams Bros
Robart retracts & wheels
Dubro
Balsa USA BUSA
SIG MFG
Koverall
Great Planes
Master Instruments battery packs
DLE engines
SAITO engines
OS engines
Spektrum radio equipment
RCEXCL
Hobbico (some lines left)
Hanger 9
PayPal Charges & Changes to their End User Agreement (EUA).
Note if you do not like or agree to Paypal's fees or condtions then then use the Credit card or EFT payment options within this website.
Due to excessively high PayPal charges of 2.6% of the total transaction cost that Paypal imposes we will have to pass this cost onto the end customer as part of the total price, we can not afford to absorb this cost any longer.
Similarly Paypal has changed their end user agreements (EUA) to be such that they will no longer reimburse the Paypal transaction fee of 2.6% when a paypal refund goes through for whatever reason. What this means for you the end customer is that if you choose to pay by PayPal, and for any reason whatsoever the sale can not be completed or is cancelled, then you the customer will not be reimbursed for that 2.6% Paypal fee of the total transaction amount. The refund amount you will receieve back will be less the Paypal fee which they (PayPal) retain.
We are sorry for the inconvenience caused but can not abosrb these grossly over the top Paypal fees and conditions any longer.
Simple solution is for customers to use our NAB Credit Card Portal or do direct bank transfer EFT.
Please read our Terms & Condtions Page.

https://www.petenplanes.com.au/index.php?_a=viewDoc&docId=3

Please contact us for stock availability prior to purchase as stock levels can change quickly
| | |
| --- | --- |
| | Qty One (1) length of 3m x 96cm wide of 3/4oz - 0.73 Oz fiberglass cloth Why Pay over $18 for just one meter elsewhere and only get inferior cloth? Get the best for less! |
Williams Bros Products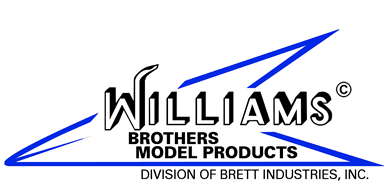 Click on the image above to go to Williams Bros Products
R/C Accessories
All Prices Within This Site Are Subject to Change Without Notice
All Pilots, Engines, Cylinders, and Guns Come Unpainted- Assembly Required
| | |
| --- | --- |
| | Balsa USA BUSA - 1/3 SOPWITH PUP, 2743mm SP, 45cc & UP Center of Gravity: 8-1/8 inches back from the leading edge of the Top Wing. Wing Span: 108 in Wing Area: 4428 sq in Wing Loading: 15 - 18 oz/sq ft Flying Weight: 29 - 34 lbs Fu… |
| | |
| --- | --- |
| | SIG Spacewalker 1/3-Scale R/C Model Plane - In Stock! |
| | |
| --- | --- |
| | SIG 1/4 Scale Clipped Wing Cub R/C Model plane Kit Overseas buyers contact us for a shipping quote before making purchase Clipped Wing Cub 1/4-Scale Aerobatic … |
| | |
| --- | --- |
| | SIG 1/4 Scale Piper J-3 Cub R/C Model plane Kit Overseas buyers contact us for a shipping quote before making purchase Piper J-3 Cub 1/4 Scale … |
Alien Classic Model Designs by Tom Herr

| | |
| --- | --- |
| | ALIEN AIRCRAFT ARROWMASTER 55, 1397mm WS Click to enlarge |
Robart - Retracts, Wheels, Tools, Parts & Accessories
If it is not listed please ask and we will get it in for you. Please email us at sales@petenplanes.com.au
We have access to the full range of Robart Retracts, Accessories, spare parts and Merchandise.
If I can't get it in, then it's not gettable!!

Robart Wheels
(16)

Robart Tools
(6)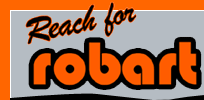 | | |
| --- | --- |
| | Zap Adhesives Z-Poxy 30-Minute 8 oz Pacer's 30 Minute Z-Poxy is Resistant to Shock and Solvents, is Non-Brittle, Easy to Sand and has Excellent Gap Filling Characteristics. FEATURES: Cures Com… |
| | |
| --- | --- |
| | Pacer PT-02 Zap-A-Gap CA 28.3g (1 oz.) MEDIUM VISCOSITY 1 Oz. Bottle of Zap-A-Gap CA PT-02 Glue from Pacer. FEATURES: Superior gap filling formula. Medium viscosity. Allows approximately 7-10 seconds for part positioning. Average of 20 s… |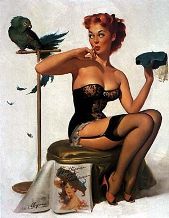 ABN : 26 207 199 383